The Domain,
An expertise transmitted from generation to generation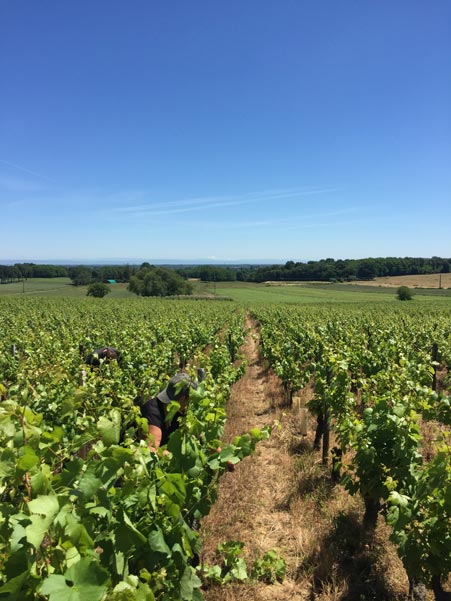 Located in the commune of Clessé, the Domaine Rongier owns 10 hectares of vineyards with clay-limestone soil for our Viré-Clessé and granite of Burgy for our Gamay, giving birth to our Mâcon Rouge.
You will be welcomed in the tasting cellar where you will have the chance to taste our Viré-Clessé! Spearhead of the domain, its production extends over 9 hectares.
In a second time, you will have the chance to taste the Mâcon Rouge. An almost confidential cuvée which extends over a surface of 1 hectare.
Inscrit dans une philosophie de raison, le Domaine minimise au maximum les traitements conventionnels, pratiquant l'enherbement sur toutes ses parcelles.
Vinified in concrete vats, our wines are worked exclusively with indigenous yeasts.
Why the concrete vat ?
It allows a micro-oxygenation of the wine during the fermentation process.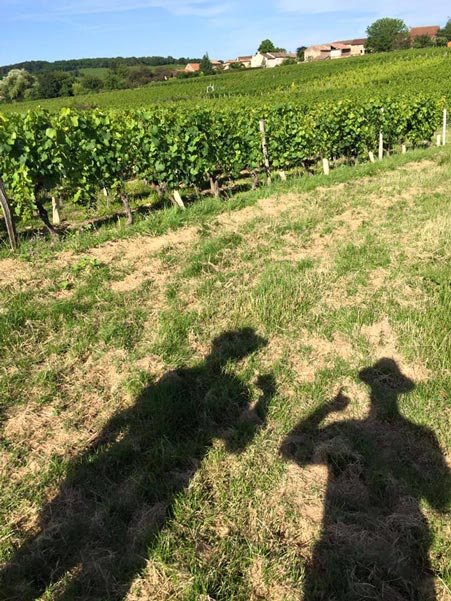 You wish to visit us and taste the wines of the Domaine. 
Don't hesitate to contact us before your visit, so that we can be fully available.